Adult Bible Studies
crave.satisfy.life.Jesus.
The goal of our Bible Study program is to deepen our joy at the God who has given us life eternal in Jesus Christ and to wrestle with God's call to holy living. We believe that all we need for salvation is found in the pages of the Bible, and each semester we offer multiple classes to enrich our understanding of the timeless message of God's faithfulness.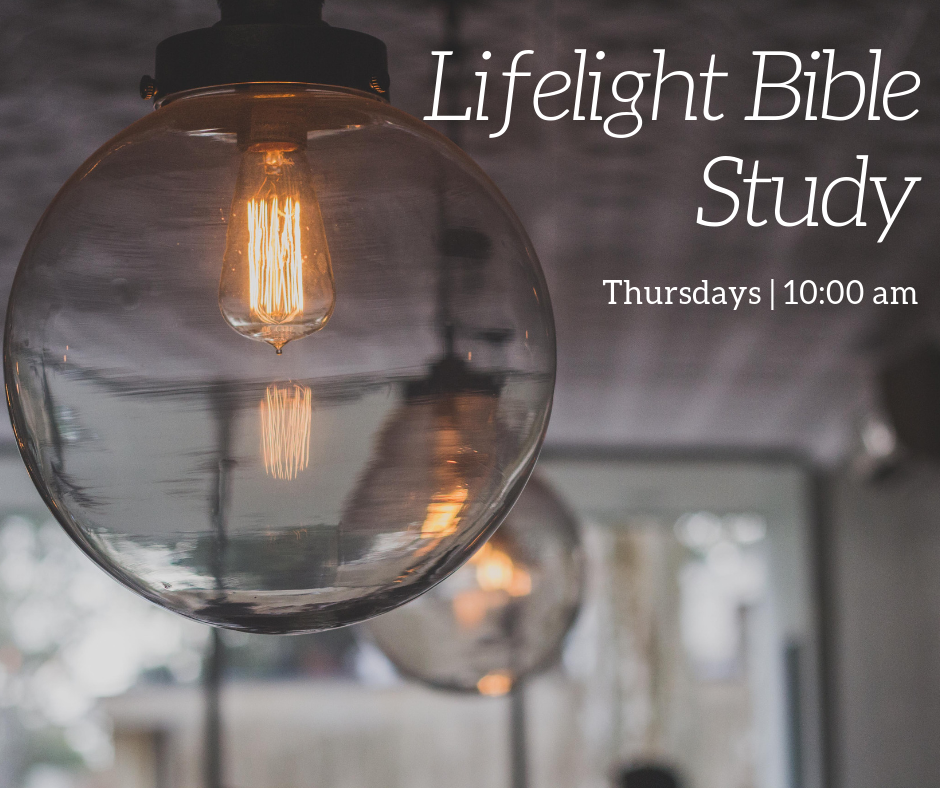 You are welcome to attend our Lifelight Bible study held each Thursday beginning January 17.
The lessons we will go through as we study 2 Corinthians are:
Lesson 1 – Comfort, Comfort




Lesson 2 – Riding in Triumph




Lesson 3 – Spirit and Letter




Lesson 4 – Journey with Paul




Lesson 5 – Spiritual Integrity




Lesson 6 – The Apostle Paul




Lesson 7 – Ministerial Authenticity




Lesson 8 – The Power of Weakness




Lesson 9 – A Good Word
Save
Save
Save
Save
Save
Save
Save
Save
Save
Save
Save
Save
Save
Save
Save
Save
Save
Save
Save
Save
Save
Save
Save
Save
Save
Save
Save
Save
Save
Save
Save
Save
Save
Save
Save
Save
Save
Save
Save
Save
Save
Save
Save